Plasmid sequencing
Plasmid sequencing
Using a third-generation sequencing method (Oxford Nanopore Technologies (ONT)), our service enables high-quality sequencing of your whole plasmid(s) at an affordable price ($25 CAD/plasmid).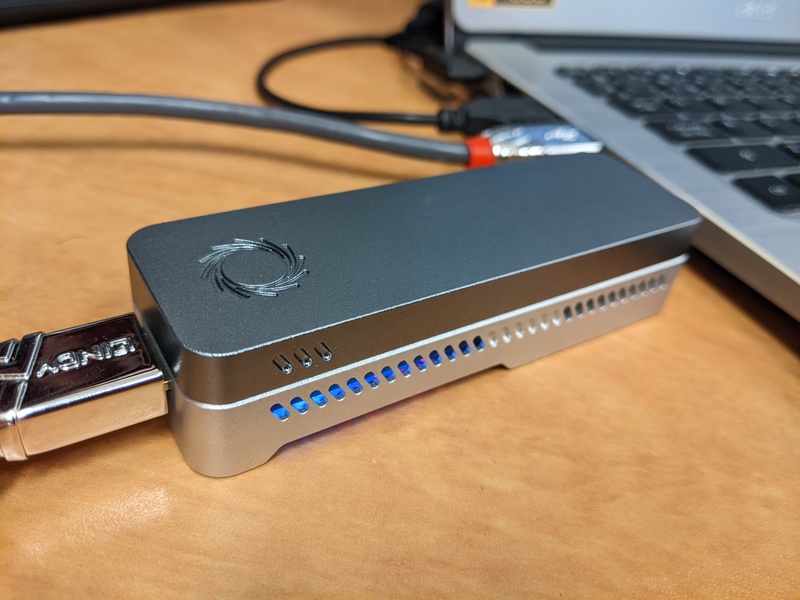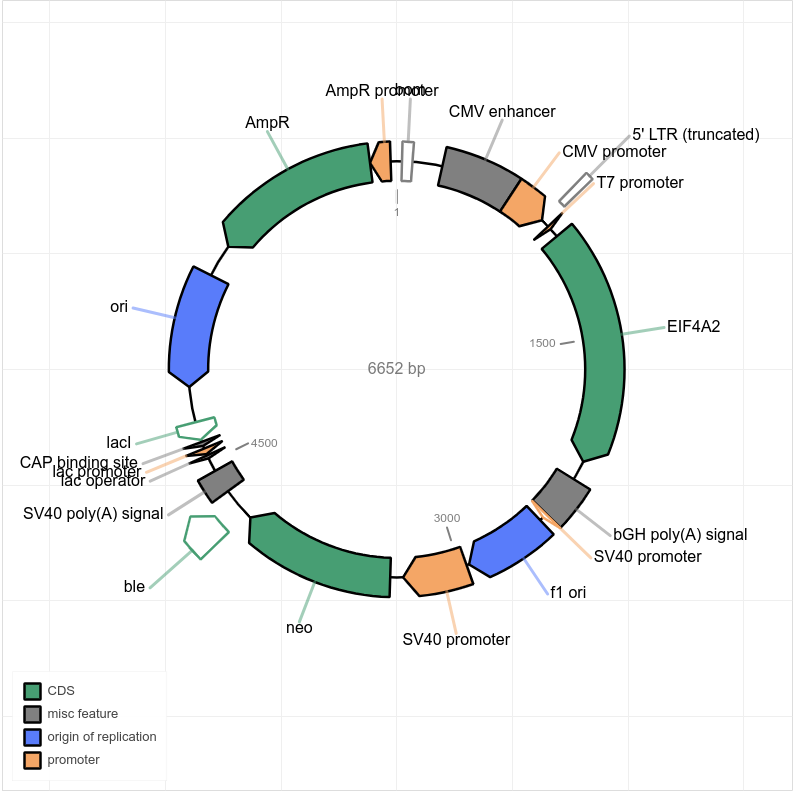 This service is for you if:
You have a long insert to sequence (requiring several Sanger sequencing reactions).
You own or have received a plasmid for which you do not know sequence.
You want to check that a plasmid you've been using for a long time doesn't have unexpected mutations in its backbone.
This service may be less suitable for you if:
You're only interested in knowing the sequence of a small plasmid insert.
*Sequencing turnaround times may vary depending on the number of plasmids we process in a given period. We need a minimum of 20 plasmids to start a sequencing run. Contact us to get an idea of current lead times.
Does not need specific primers.
Allows the detection of aberrant species in your plasmid preparation (such as dimers, trimers, etc.).
Gives you the backbone sequence of your plasmid every time.
Does not produce poor-quality regions (such as the beginning and end of Sanger-type sequencing reactions).
What's more, our service also gives you an identified map of your plasmid (using the excellent pLannotate tool).
5 ul of plasmid at 100 ng/ul (minimum required is 100 ng in a maximum of 10 ul). *The plasmid must have been purified on column using a commercial kit. If purification has been carried out using an in-house protocol, sequencing results may be poorer.
A completed form containing some information about your samples (you can download the template here).
Reference sequence (optional). If supplied, it will only be used to align the produced consensus sequence to your reference sequence, and to adapt (rotate and/or reverse complement) the consensus sequence, which will make your task easier during analysis.
A consensus sequence (.fasta).
A file containing statistics for each base of the consensus sequence (.xlsx).
Two graphs reporting the quality and size of reads observed during sequencing (.png).
An annotated map of the consensus sequence that can be viewed in a web browser (.html) or with the help of software such as snapgene or snapgene-viewer (.gbk).
An alignment of the consensus sequence with your reference sequence (.aln, if provided). This alignment can be conveniently visualized using snapgene or snapgene-viewer software.